Hello Raw Spacers,
Bonfire night is approaching, the days are drawing in and this time of year invites us to slow down, stay warm and get cosy 🧣
This month we have a packed newsletter, here are our highlights:
✨ Membership pricing update
✨ Photos from our pumpkin carving event
✨ Christmas party details – save your spot!
✨ Christmas market – we're looking for sellers
✨ This month's member spotlight is David Fisk
As always, if you have feedback or suggestions for our newsletter or space, drop us an email or chat with Emma.
Best wishes,
Your Raw Space Team ☺️
______________________________________________________________________
Space News 🗞
From Monday 6th November our membership prices will be increasing for new members. Prices will remain the same for our existing members.
We believe the price increase reflects the value that we offer as a coworking space, along with the rising costs of running a business.
Please be aware that if, as an existing member, you choose to pause or cancel your membership and then wish to rejoin, you will do so at the higher membership rate. We are only able to extend existing pricing to members who have a continuing membership with us.
If you have any questions please feel free to swing by Emma's desk to chat them through ☺️
✨
We've purchased an additional microwave for the kitchen so that as the weather gets colder and we want more hot, tasty food for lunch, you'll have less wait time to heat up your food. Thank you for the suggestion on our notice board 🙌🏻
✨
A gentle reminder to please be mindful when taking phone calls in the main space or in our phone booths. Noise can easily travel around our open room layout and our phone booths are not 100% soundproofed. Please talk into your headset versus the whole room ☺️ The same request goes for playing content on your phone, please use headphones to watch or listen to anything ☎️
✨
Last week we hosted our first pumpkin carving event and it was spooooktacular! 9 of us and a very special little guest, Sophie, created our own masterpieces whilst listening to creepy Halloween music, eating snacks and chatting away. It was such fun and so wonderful to be doing something creative together 🥰Here are a couple of snaps from the night! 🎃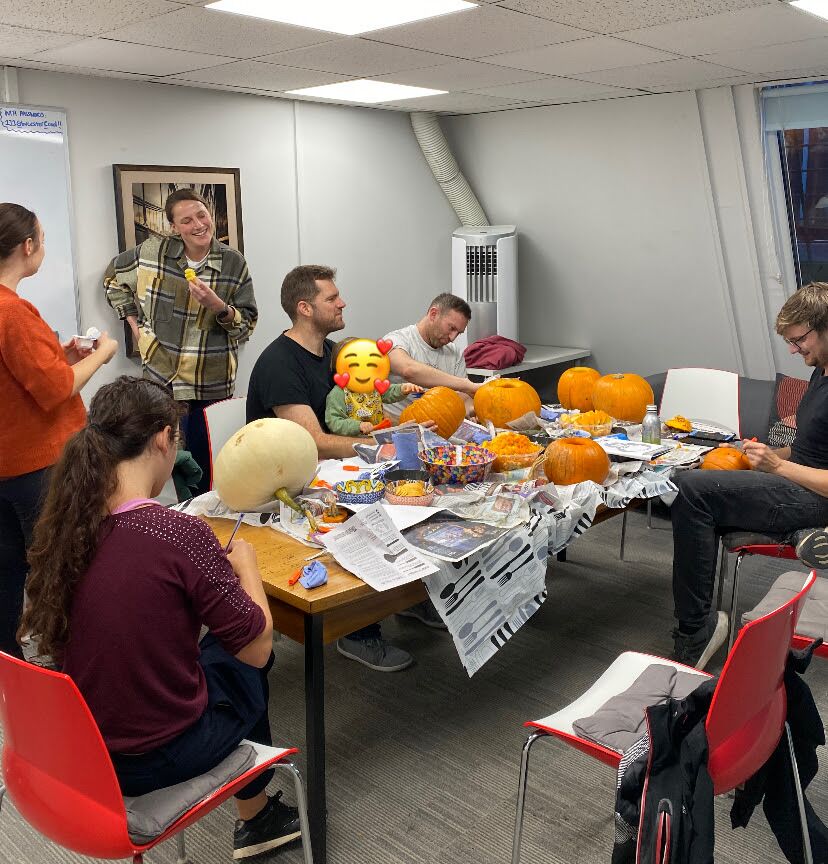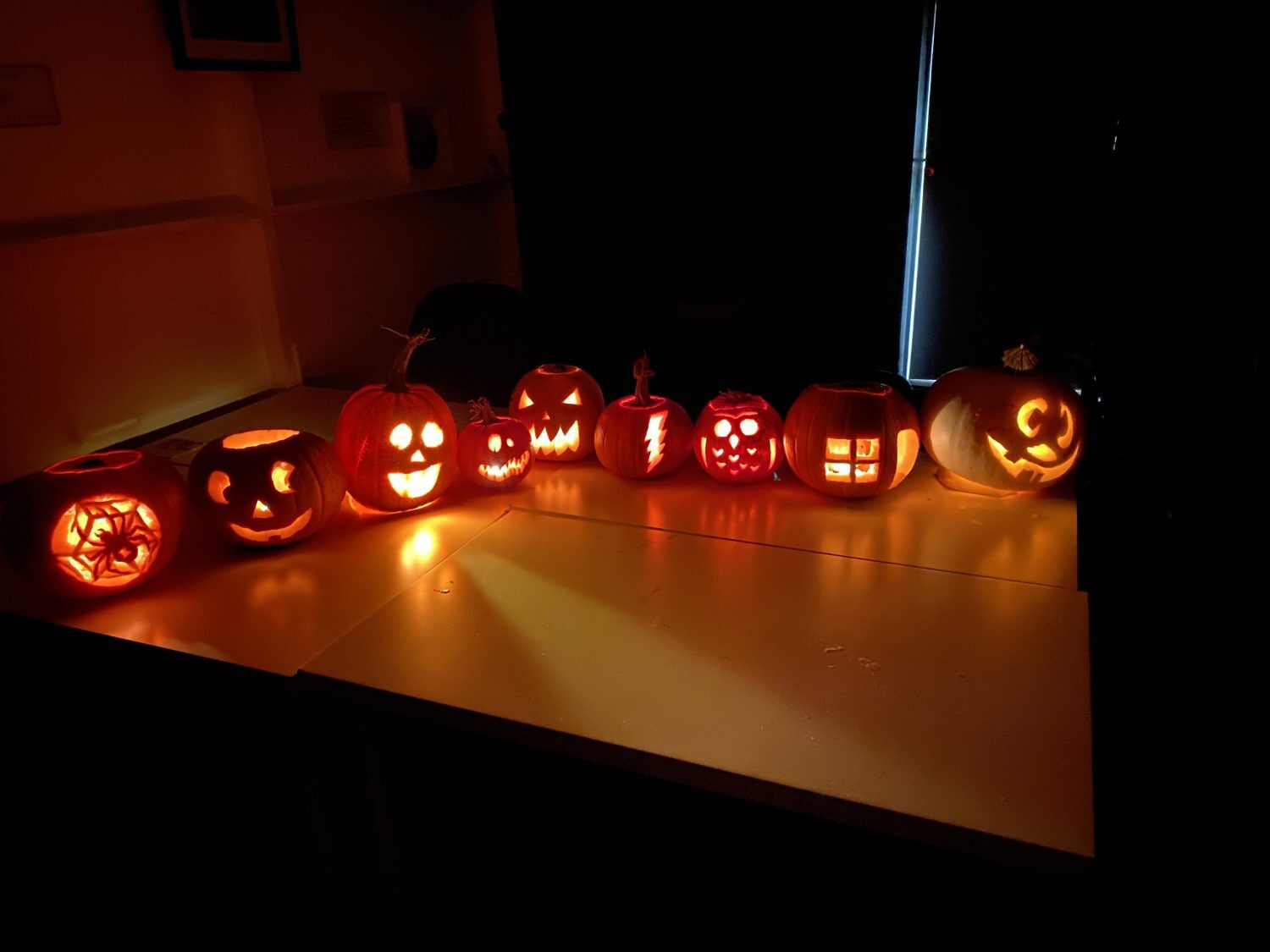 ✨
We're restarting our Games Night and our next date is 22nd November from 5pm. Bring your favourite games and snacks! The QR code to join our Whatsapp group is in the kitchen or you can click here 🎲
✨
We have a desk share available for anyone that feels their hot desking needs fall in between our Silver and Gold memberships. You'll be sharing with the lovely Josh (and Piccolo 🐾) and you'll agree between you which days you'll use it for and which days Josh will. It's £125 a month (1/2 a Diamond membership). Get in touch with Josh or Emma to find out more 🪑
✨
We now have 6 lockers available located in the Sycamore room and are offering them to any of our members. We require a £20 cash deposit which we will hold on to until you decide you no longer wish to use a locker. If you lose your key, the cost of replacing it will come out of your deposit. If you'd like to rent one, please let us know 🔑
✨
We know it's only October, and yes, we've already booked our Raw Space Christmas Party 🎄 We'll be heading to The Lanes on Thursday 7th December for bowling, food and karaoke starting at 7pm 🎳 Last year was a huge success with some incredible karaoke skills on show, in particular Ali's "Ice Ice Baby" which went down a storm! Expect lots of laughter, fun, celebration and a chance to create some amazing memories as a community 💛 £25 per ticket, payable in cash to Emma.
✨
And continuing the Christmas theme, we're exploring the idea of hosting a Christmas market at the beginning of December, and we're looking for members who'd like to have a "stall" to sell their offerings. We know that our community is full of multi-talented people, so if you're interested to find out more get in touch with Emma 🎁
✨
How do you fancy a free lunch? We're looking for as many of our members to leave us a Google review so we can continue to grow our wonderful community 🥰 The more reviews we have, the easier it is for people to find us. If you leave us a review, we'll buy you lunch as part of our Wednesday lunch club! Top tips – use keywords such as meeting room, hot desking, office space and coworking.
✨
A gentle reminder please that if you wish to pause or cancel your membership, we require 30 days notice. As a small, independent business it supports us to manage our membership numbers and keep growing our community 🌱
______________________________________________________________________
New Members 🤩
Welcome to our new members who joined us in October:
Elinor Scanlon, Rupert Hawkins, Emma Broadhurst, Emily Armes, Simon Kirke, Sharon Mitcheson, Willem Veerman, Claire Goulding, Helen Cooper & Jamie Nicol.
New members, don't forget to send us your picture & bio info so we can pop you on our member's board in the kitchen 📸
______________________________________________________________________
Member Spotlight 🔦
This month we're spotlighting David Fisk who is another one of our long term members having been with us since September 2019!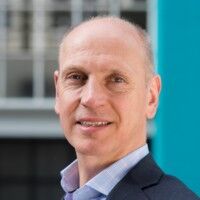 What do you do for work?
I run the UK arm of an eDiscovery services business. We collect, process and host large volumes of electronic evidence (emails, messages, documents, phone data, etc) in support of investigations and litigation. We help our clients find the relevant needles in their electronic haystacks, using a whole range of Artificial Intelligence and Machine Learning techniques.
What do you love to do outside of work?
Bit of a family man really so lots of time servicing the kids requirements! But also an Arsenal supporter and I do manage to get off sailing every year with old friends. And modern classic cars.
What do you love most about the Raw Space Community?
It provides just that; the community that you don't get with remote working. My colleagues are mostly thousands of miles away in South Africa and I would miss being able to shoot the breeze with others in person during the working day. There's a great mix of businesses and people who all provide interesting perspectives to keep an old dog like me from getting too stale and fixed in my ways. Besides, it was costing me a fortune in coffee and cakes camping out in coffee shops!
What can Raw Spacers come to you for?
First and foremost, a chat! It's one of the key reasons I enjoy Raw Space. But if you have an investigation that requires electronic data to be sifted through, I can certainly help you out.
Who would you like to connect with?
Most of my clients are mid to large law firms, investigating bodies, regulators or highly-regulated corporate bodies, who make up the sweet spot of organisations who have the needs and volumes of data where we can add most value to. So just bear me in mind if you hear of any procurement fraud or suspected criminality where phone data, emails, WhatsApp and other communications data is involved…
How can people get in touch?
At my desk, by email ([email protected]) or phone 07887 657259. Or via our website at www.salientdiscovery.com
Would you like to be featured next month?
If so we'd love to hear from you!
This is a great opportunity to introduce yourself to our community, let us know what you do, who you are and the best way to connect with you.
Please fill out this form and Emma will be in touch.
______________________________________________________________________
Raw Space Events 🎪
If you're looking to connect with your fellow Raw Spacers, come join us at one of our many events. They are a great way to get to know each other, take a break from work and have fun!
We have some running weekly and monthly, so plenty of choice depending on your schedule. No need to sign up, just show up on the day or join our WhatsApp groups to stay in the loop ✨
Wednesdays: Lunch Together on Gloucester Road @ 1pm
Thursdays: Drinks on Gloucester Road @ 5pm & Poker Night @ 7pm
Every 2nd Monday of the month: Games Night – starting again on 22nd November from 5pm.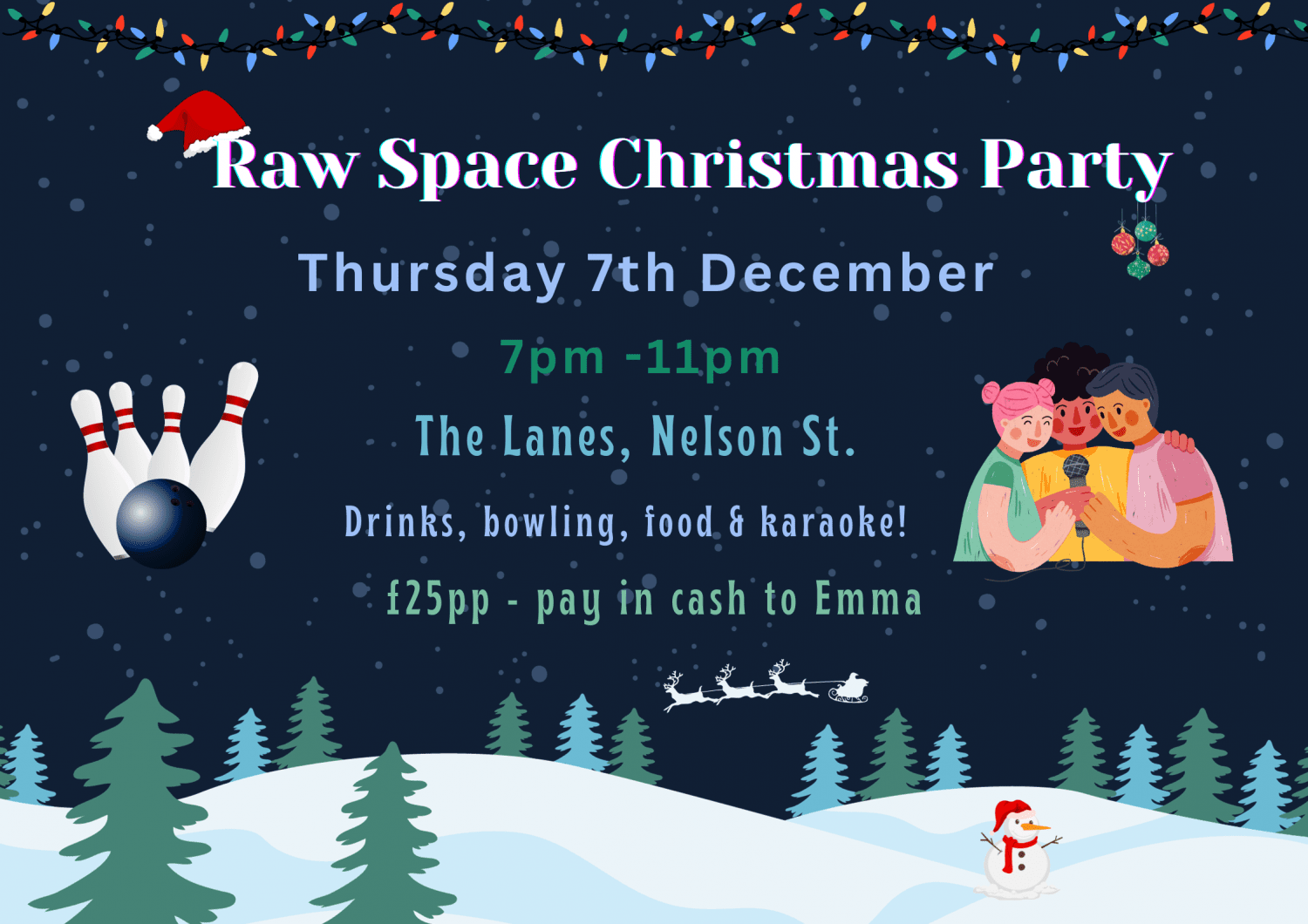 ______________________________________________________________________
External Events / Future Events 🌟
Claire has just rejoined our community and is co-hosting a yoga event in a few weeks at St Werburghs Community Centre. More info can be found below and any questions you can get in touch with her directly or ask Emma to introduce you both 💛
To find out more about the event, click here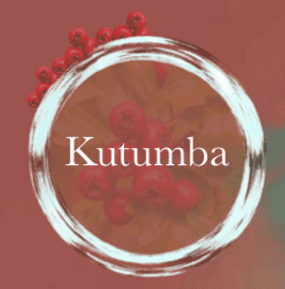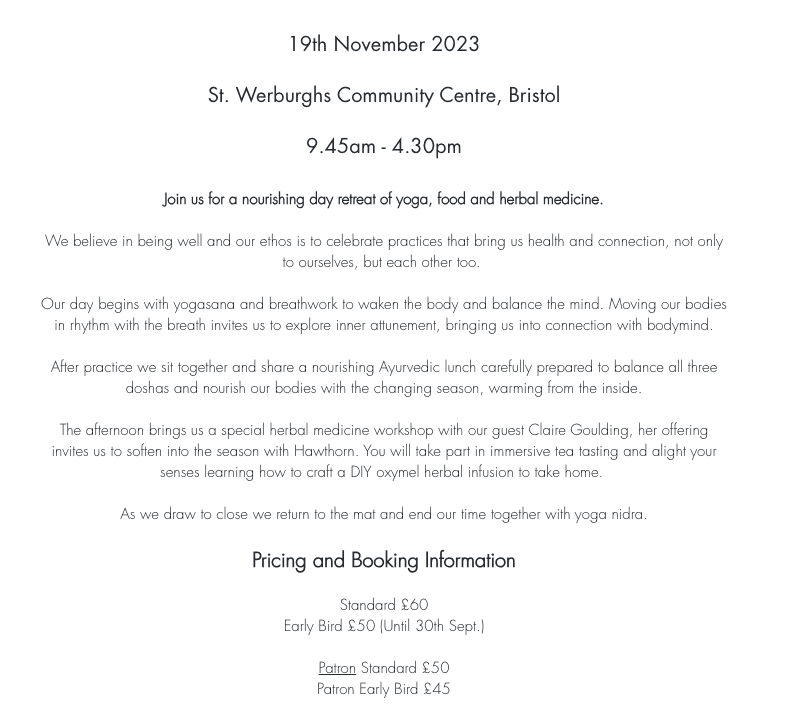 Want to share your event with our community or perhaps there is there an event you'd like to see or organise?
Send us an email to [email protected] with all the details and you can be featured in our next newsletter.
______________________________________________________________________
Wellbeing with Ethica CBD & 10% Discount Code 🌿
As we move from Autumn to Winter, it's easy to want to stay inside and become less active during the colder and darker months. Add that to our already busy lives, and spending the majority of our work days at a desk, we can become less active and less motivated to take care of our physical wellbeing.
This month, the Ethica CBD team are sharing how Lord Ian Botham is on a mission to get Britain moving more and why it's imperative to prioritise our wellbeing and move a little more every day.
You can read all about it here.
For our Raw Space subscribers, they're also offering, for a limited time only, a 10% discount on any of their products, use the code XXXXX at checkout. (one time use per person on any product(s)).
______________________________________________________________________
Meeting Room 🪑
Did you know that even if you're not a member of our space you can rent out our meeting room?
Whether you need it for a couple of hours or the whole day, we've got you covered. And the best thing is you can book it all online via our website.
Click here to find out more or email us at [email protected].
______________________________________________________________________
Virtual Office 📤
Need to register your business but don't have an office address to use?
We provide a virtual office service where you can register your business and have your post delivered to our office space.
Check out our Level 1 and Level 2 mailing subscriptions here to find out more.
______________________________________________________________________