Be a part of a thriving community that cultivates relationships,
promotes collaboration and give a sense of belonging.
You're not the first person to feel isolated when working from home…in fact most of our members felt the same way you do
Focus on growing your business. Our private offices include all cleaning, electricity, water, bills and unlimited barista coffee!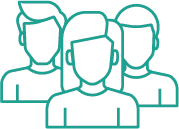 COWORKING
Our flexible co working brings together the productivity of being in the office, the comfort of being at home and the social & wellbeing benefits of being surrounded by a network of like minded individuals for your best work day possible.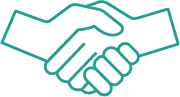 Collaboration
Our collaborative community provides our members with a support system to learn from, new opportunities to be seized and new ideas to be generated through communicating, engaging and collaborating with the community.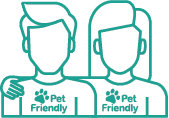 COMMUNITY
At the core of all the work spaces is the community. Our number one priority at Raw Space is supporting our community and building the strong, supportive and social community that allows members to learn, grow and enjoy their work both in a business and social sense.
Raw Space is more than just a private office and coworking space.
It's a community of doers, go-getters, and achievers.
It is a community that grows and rises together.
It is an environment where everyone can be their authentic selves.
Raw Space is more than just a workspace, Raw Space is an experience.

COMMUNITY MANAGER
Always around to help and ensure you have an enjoyable, productive time while at Raw Space

HI-SPEED CONNECTION
Superfast 1GB internet. Always connected with no downtime when using our private leased line network 

UNLIMITED TEA & COFFEE
Whether you're a coffeeholic or chamomile connoisseur, our fully stocked kitchen barista coffee machine has you covered

24/7 ACCESS
We know that working for yourself means setting your own schedule so our secured space can be used at any times of the day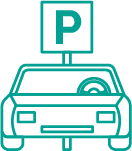 FREE CAR PARK
If you need to drive to our space, we have a first come, first serve parking spots free to use for our members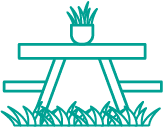 ROOF GARDEN
For when you need a break from the screen, enjoy our rooftop space in the sun to refresh your mind
30 hours per month

1 hour meeting room use

 30 day rolling contract
20% discount on mailing

Unlimited WiFi,

Coffee and Tea
60 hours per month

2 hours meeting room use

 30 day rolling contract
Free level 1 Mailing

Unlimited: WiFi,

Coffee and Tea
Unlimited access

4 hours meeting room use

30 day rolling contract
Free level 2 Mailing

Unlimited access,

Wifi, Tea and Coffee
Your own desk

6 hours meeting room use

90 day rolling contract
Free level 2 Mailing

Unlimited access,

storage, Coffee, and Tea
Looking For Private Office Space?
Contact Us Here:
  0117 403 0415
Arboretum Coworking ltd – Trading as Raw Space