Hello Raw Spacers,
We took a summer break from the newsletter and are now back ready to share all RS news with you. The year is whizzing by and somehow we're already in October!
This month we have a couple of new features and are sharing some wellbeing tips put together by our very own members, Ethica CBD 🌿 There's also a special discount code for our newsletter subscribers so keep reading to find out more!
Highlights from this month's newsletter include:
✨ Fancy sharing a permanent desk?
✨ Lockers now available for all our members
✨ (Dare we say it) Christmas party details – save your spot!
✨ Fancy a free lunch on us? Keep reading!
✨ October's member spotlight is Holly Nicholas
As always, if you have feedback or suggestions for our newsletter or space, drop us an email or chat with Emma.
Best wishes,
Your Raw Space Team ☺️
______________________________________________________________________
Space News 🗞
We have a desk share available for anyone that feels their hot desking needs fall in between our Silver and Gold memberships. You'll be sharing with the lovely Josh (and Piccolo 🐾) and you'll agree between you which days you'll use it for and which days Josh will. It's £125 a month (1/2 a Diamond membership). Get in touch with Josh or Emma to find out more 🪑
✨
We now have 6 lockers available located in the Sycamore room and are offering them to any of our members. We require a £20 cash deposit which we will hold on to until you decide you no longer wish to use a locker. If you lose your key, the cost of replacing it will come out of your deposit. If you'd like to rent one, please let us know 🔑
✨
We've been working on lots of little jobs around the space over the last few weeks to ensure it looks and feels taken care of. If you notice anything that needs our attention please do let us know ☺️
✨
We know it's only October, and yes, we've already booked our Raw Space Christmas Party 🎄 We'll be heading to The Lanes on Thursday 7th December for bowling, food and karaoke starting at 7pm 🎳 Last year was a huge success with some incredible karaoke skills on show, in particular Ali's "Ice Ice Baby" which went down a storm! Expect lots of laughter, fun, celebration and a chance to create some amazing memories as a community 💛 £25 per ticket, payable in cash to Emma.
✨
How do you fancy a free lunch? We're looking for as many of our members to leave us a Google review so we can continue to grow our wonderful community 🥰 The more reviews we have, the easier it is for people to find us. If you leave us a review, we'll buy you lunch as part of our Wednesday lunch club! Top tips – use keywords such as meeting room, hot desking, office space and coworking.
✨
A gentle reminder please that if you wish to pause or cancel your membership, we require 30 days notice. As a small, independent business it supports us to manage our membership numbers and keep growing our community 🌱
______________________________________________________________________
New Members 🤩
Welcome to our new members who joined us in August, September & October:
Alex Medd, Sarah Bradbury, John Grigg, Jimmy Lirvat, Vishal Makode, Robin Grimbeek, Jemimah Daly, Maya Kitay, Will Adams, Tilda Teale, Owen Polley, Sarah Matthews, Chris Sherriff, George Ferns & Leah Newman.
New members, don't forget to send us your picture & bio info so we can pop you on our member's board in the kitchen 📸
______________________________________________________________________
Member Spotlight 🔦
This month we're spotlighting Holly Nicholas who is one of our long term members having been with us for 3 years!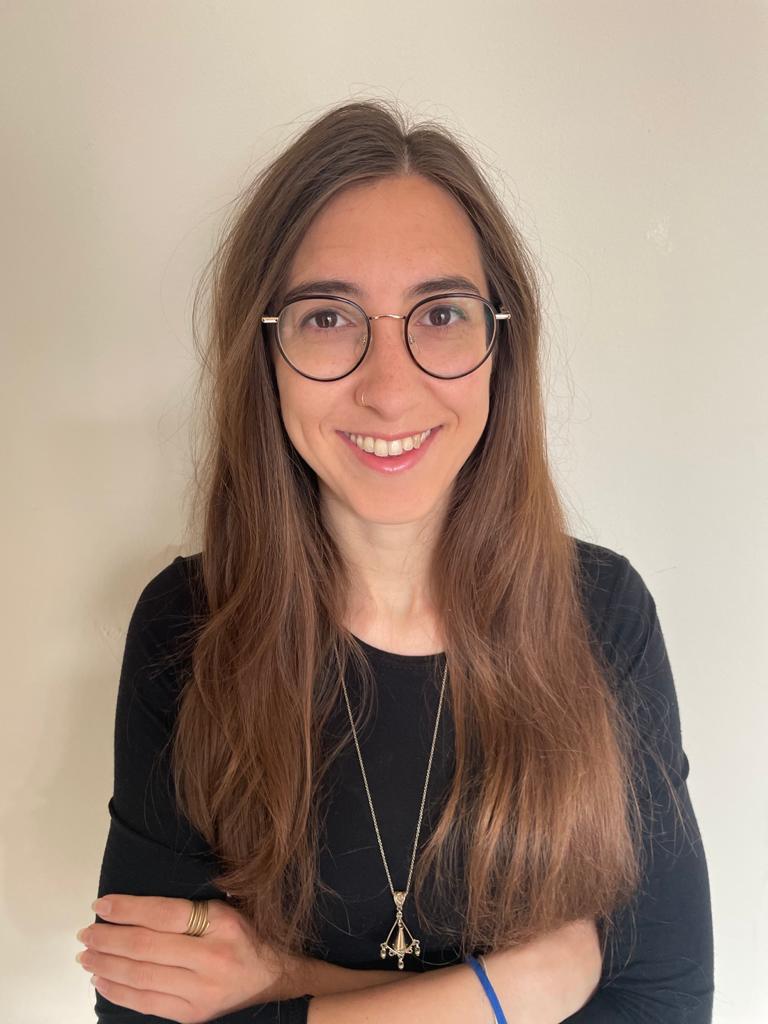 What do you do for work?
I'm a freelance content writer.
What do you love to do outside of work?
Festivals, aerial hoop & pottering at my allotment.
What do you love most about the Raw Space Community?
The relaxed & friendly vibe which always makes me feel at home.
What can Raw Spacers come to you for?
Content creation (mostly blogs & articles) and proofreading.
Who would you like to connect with?
People working in food & drink, sustainability or anyone that needs help with words or copy.
How can people get in touch?
Email [email protected] or find me in the office!
Would you like to be featured next month?
If so we'd love to hear from you!
This is a great opportunity to introduce yourself to our community, let us know what you do, who you are and the best way to connect with you.
Please fill out this form and Emma will be in touch.
______________________________________________________________________
Raw Space Events 🎪
If you're looking to connect with your fellow Raw Spacers, come join us at one of our many events. They are a great way to get to know each other, take a break from work and have fun!
We have some running weekly and monthly, so plenty of choice depending on your schedule. No need to sign up, just show up on the day or join our WhatsApp groups to stay in the loop ✨
Wednesdays: Lunch Together on Gloucester Road @ 1pm
Thursdays: Drinks on Gloucester Road @ 5pm & Poker Night @ 7pm
Every 2nd Monday of the month: Games Night – starting again soon, watch this space!
______________________________________________________________________
External Events / Future Events 🌟
Want to share your event with our community or perhaps there is there an event you'd like to see or organise?
Send us an email to [email protected] with all the details and you can be featured in our next newsletter.
______________________________________________________________________
Wellbeing with Ethica CBD & 10% Discount Code 🌿
As we move from Autumn to Winter, it's easy to want to stay inside and become less active during the colder and darker months. Add that to our already busy lives, and spending the majority of our work days at a desk, we can become less active and less motivated to take care of our physical wellbeing.
This month, the Ethica CBD team are sharing how Lord Ian Botham is on a mission to get Britain moving more and why it's imperative to prioritise our wellbeing and move a little more every day.
You can read all about it here.
For our Raw Space subscribers, they're also offering, for a limited time only, a 10% discount on any of their products, use the code XXXXX at checkout. (one time use per person on any product(s)).
______________________________________________________________________
Meeting Room 🪑
Did you know that even if you're not a member of our space you can rent out our meeting room?
Whether you need it for a couple of hours or the whole day, we've got you covered. And the best thing is you can book it all online via our website.
Click here to find out more or email us at [email protected].
______________________________________________________________________
Virtual Office 📤
Need to register your business but don't have an office address to use?
We provide a virtual office service where you can register your business and have your post delivered to our office space.
Check out our Level 1 and Level 2 mailing subscriptions here to find out more.
______________________________________________________________________