Outlining value and excellence. Tailored Brands assists companies to achieve recognition and get ahead in the busy business world. Meet Oliver- the CEO of Tailored Brands, a digital marketing agency. Acting as a reliable guide, Oliver's company treats its clients as part of the family and above all else, takes great pride in displaying their client's needs explicitly and successfully. Oliver skills include branding, digital marketing, search engine optimisation, public relations and social growth.

Tailored Brands has offices in Berlin, Barcelona and London, so they can assist companies in any time zone. In addition to that, Commercial Growth agencies that understand B2B SaaS companies (businesses that sell software as a service) are often uncommon and insufficient so making it available to as many companies across the globe is crucial. 
Oliver's company has helped over 200 series A companies to outline their value and excellence and establish sales materials that push their business further.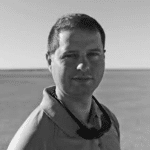 Having been working in Raw Space for a year, Oliver speaks about how the space around him is truly beneficial for his work. He says that when you're just starting out the ability to collaborate with talented individuals is key for the development of your business but not only that but to be flexible in your environment; whether you're in a spare room, a big open space with many other workers or at home you need to be able to just put your head down and work.
Find out more about how Raw Space Co-working supports it's members success and works as a community on our membership page or in our other member focus blog posts.