"Soap and water are more effective than hand sanitisers at removing certain kinds of germs"
With the importance of hand washing a main point in the media recently we reached out to Bekki from Roller Dirty Soaps to put together a quick read about some soap myths floating around the internet to help you keep safe right now. For more way's we're helping the community head to our extra's page on the website and keep an eye out for more blog posts!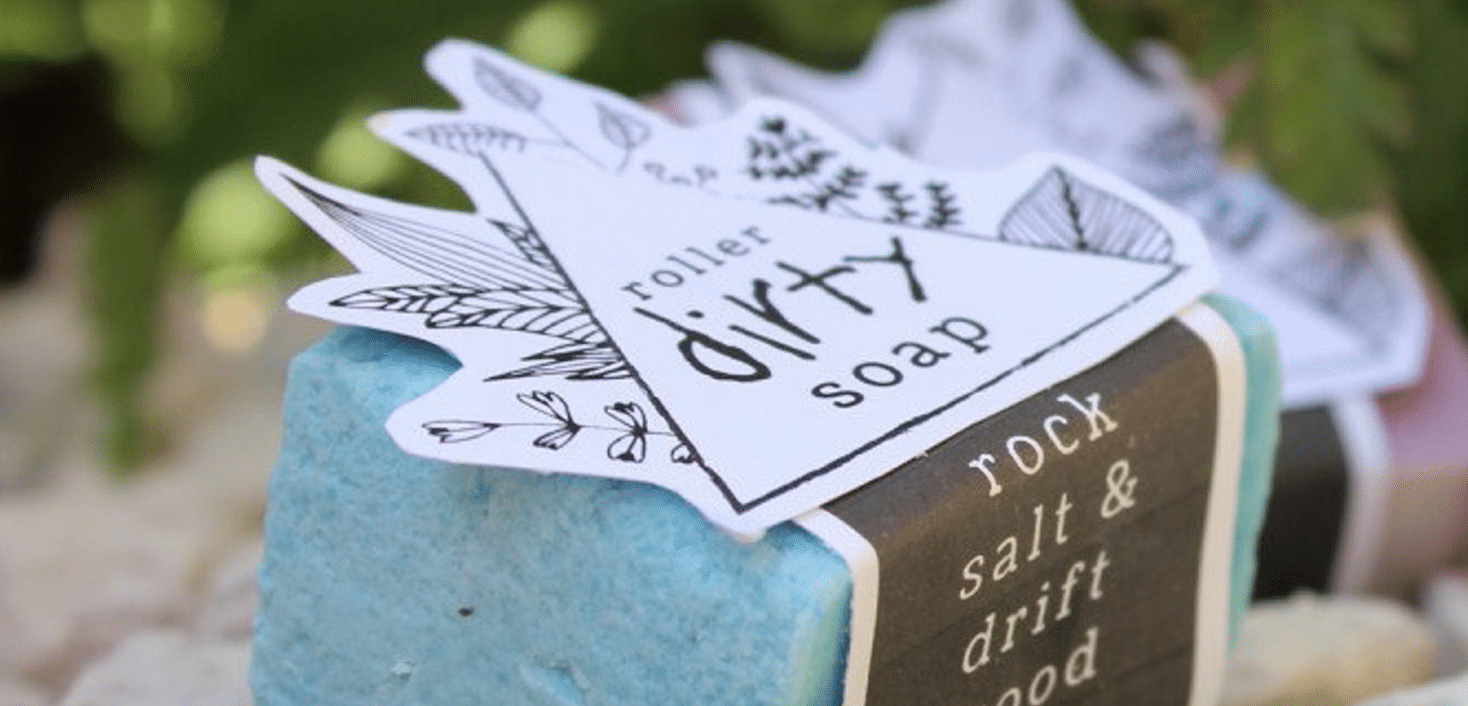 Myth #1 Lye Soap is harsh
Soap is the result of a chemical reaction between fatty acids (oil) and a strong base (lye).
No lye = No soap
By the time the chemical reaction (saponification) has finished there is no lye left, as the lye and oils are
transformed into soap and alcohol.
Myth #2 Antibacterial soap is better than regular soap
Back in September 2017, FDA banned 19 ingredients, including triclosan (an antibacterial and antifungal
agent) from over-the-counter consumer antiseptic washes.
There was no scientific evidence that the ingredients were safe for long-term daily use or better than
soap and water at preventing illness or the spread of germs.
Myth #3 Natural soap doesn't lather well
Soap with coconut oil gives us big fluffy bubbles because of its high lauric acid, but with too much
coconut oil it can dry out your skin.
On the other hand, olive oil, high in oleic acid, is mild and conditioning but produces low lather.
I also don't put dry herbs and flowers on the soap top because they can be scratchy on the skin
It is a balancing act to find the right formula and each person's artisanal soap recipe will be different and
you can find the one that works best for you!
I don't use pre-made melt-and-pour soap base. Because that gives me no control over the main
ingredients in the formula
Myth #4 I don't need to use soap and water if I've used hand sanitisers
Soap and water are more effective than hand sanitisers at removing certain kinds of germs, Although
alcohol-based hand sanitisers can inactivate many types of microbes very effectively when used
correctly. Hand sanitisers are also less effective if your hands are greasy.
If you are somewhere soap and water is not available then hand sanitisers with 60-95% alcohol is
recommended. Then when possible wash your hands using soap and water.
If you have any more soap myths that need busting please let me know!
Bekki Fawkes
Owner at Roller Dirty Soaps  
Www.facebook.com/rollerdirtysoaps