Sophia Ali is the founder of Amma Life, one of the first British CBD companies, who are now stocked in 90 retailers up and down the UK. She set up her company in 2014 when the health benefits of CBD were still a mystery to Britain, meaning a slow start to sales in the first few years. In 2019, it overturned over £1 Million and Sophia has now been named Female Entrepreneur of the Year at the South West Business and Community Awards. She speaks about how Bristol was supportive of her company as Wild Oats, a Bristol-based wholefoods and natural remedies shop, was her first shop to stock her products. Even with the setbacks Sophia faced at the start of her business, in the last two financial years the company has had a growth of 70 percent and has continued to prosper. There are many plans for the future including conquering the sports sector, skincare and becoming a household name.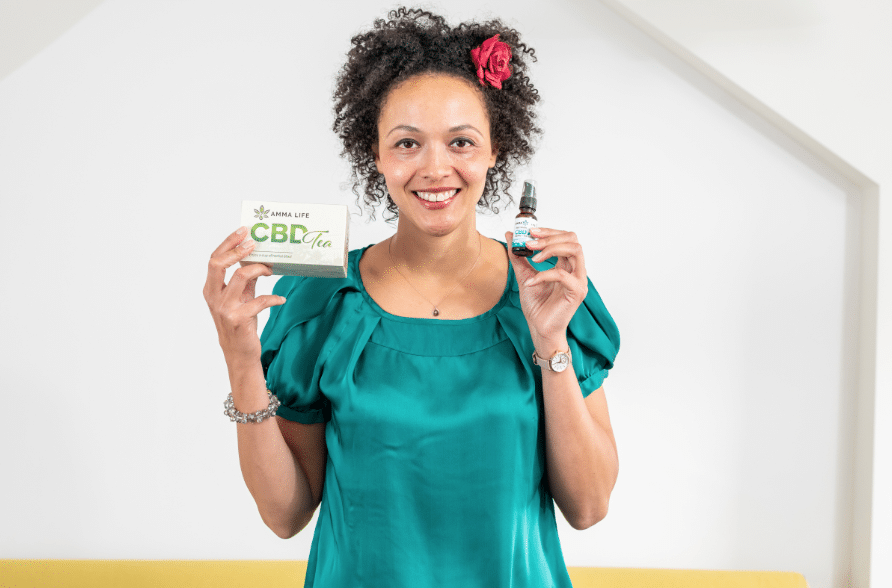 She says that it's essential for entrepreneurs to stay open-minded as well as being resilient and passionate about what you do, "To see the business grow from a vision is amazing. You can have a dream and it can materialise.". 
She is an expert in what she does, having 20 years of experience working with and studying body-mind therapies and principles; she has been passionate since her teenage years where she was excited to find out everything about the relationship between the body, mind and emotions and started to study various holistic therapies. After completing a Public Health MSc course at the Bristol University of the West of England, she went on to study Cannabinoids and their advantageous qualities which then sparked the idea that is now the successful company Amma Life.
Here you can find Amma Life on Facebook, Twitter, Instagram  and Pinterest 
Find out more about the members at Raw Space in more member focus articles right here!