Bristol. The most creative city in UK?
04/08/2017
Bristol city has the 10th largest population of any city in the UK. However in my opinion it has the largest population of creative minds, skills and talent. With Bristol being the most popular city in the UK over London in surveys over the last few years, the opportunity for artists, musicians and a range of creative like-minded people has come about to put their projects on the map by getting noticed by people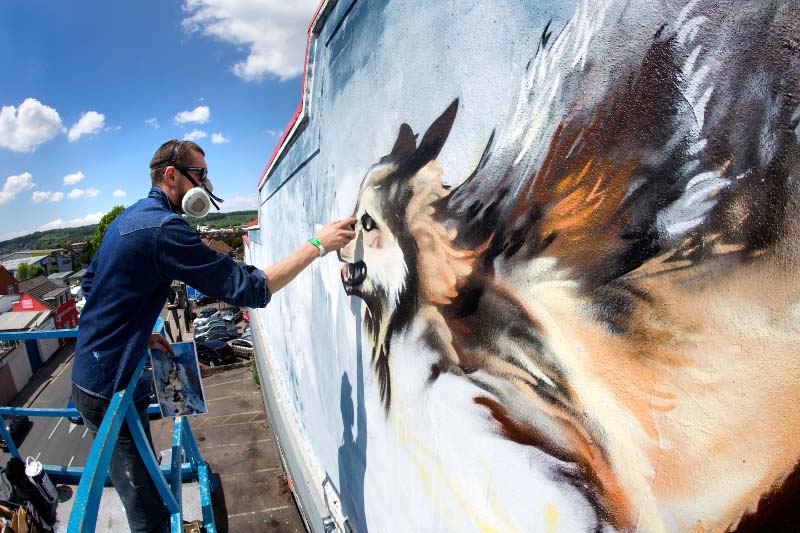 from across the globe. Not many other cities has such a vast offering of street art, where some parts of the country and world it's considered vandalism,  in Bristol it has become a part of the culture. Acceptance of such art has gone as far as to festivals being dedicated to artists scaling buildings, being airlifted on cranes, in front of mass people filling North Street, in order to showcase their talent of graffiti legally in the art festival Upfest. Upfest is now Europe's largest street art festival and while there it is clear that the vast majority of the residents embrace and enjoy the event, whic
h is growing each year, the exception of a few still exists.One of the most famous modern day artists to have been 'born' in Bristol is the internationally known graffiti artist Banksy. I use such punctuation around the word born as Banksy's identity is still unknown so he could have been born anywhere, but Bristol is where his art began to be noticed and have such an impact on the city. Although many rumours have circulated over the years Banksy has managed to keep his/her/their identity unknown to any media or public group even when the Bristol museum let Banksy run loose in the gallery to throw his own take on to the museums artefacts, displays and paintings. The famous pilots in the model plane hanging from the main ceiling being swapped for convicts dressed in jump suits, adjustments being made to some paintings, displays of his own, and even a paint pot over the head of a statue which still remains their today. With this in mind it is clear to see how people and industries see his importance and influence in British history.
In my opinion there are two main reasons that Bristol has been a breeding ground imaginative aptitude. Firstly people who grow up in Bristol have a strong love for the city so influences many to draw, paint, photograph and digitally interpret the famous sights such as the suspension bridge, the harbour side, and other beautiful landscapes, all portrayed in a unique way. The other reason is its wealth for diversity in culture and acceptance of other influencing t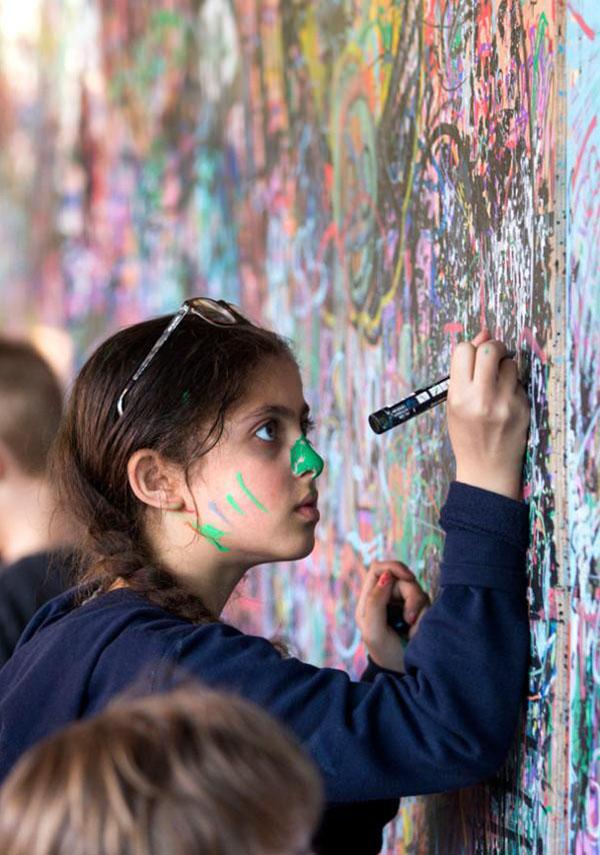 he way the city is. This diverse range of cultures coming together in a pot they call Bristol gives the backbone to an incredible, unique, blend, of art, music, language and skills which you can see in different areas of the city. It's amazing not to be contained to a specific traditional culture, although that does still exist, but also be open to new ideas even in the political field.
My love for Bristol has forever grown since I started managing a co-working space in the epicenter of the city as I have further realised the range of people that come to work together and also in need of decorating the space I have searched for local artists to showcase their skills, I didn't have to look far. With a flood of fresh artists and digital creators using photography, both old and young, I was spoiled for choice with how I could bring my space to life.